The names, Denver County and the City of Denver refer virtually to one ever-expanding city.
Popularly known as the "Mile High City," Denver is large enough to have every convenience residents might expect, yet small enough, at less than a million residents, to avoid the many of the ills of the larger cities.
Homes in Denver County
Denver County is the choice of many for a permanent home.
Many homes in Denver County are truly magnificent, such as a 5-bedroom, 8-bath residence for a staggering $13,995,000.00, to more homes selling for less than half that, offering a variety of residences anyone might want or need.
The median price for a home in the Denver County area is around $500,000.00.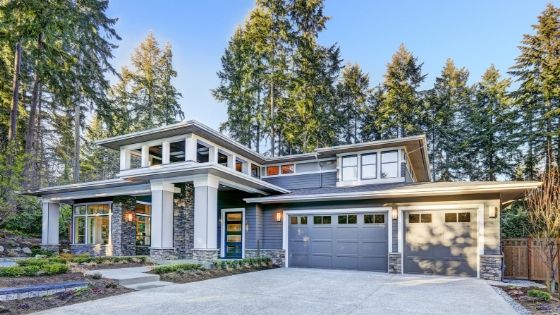 While higher than the national average, residents of this area enjoy the clean fresh mountain air. With that, there are still plenty of beautiful homes available in the area for less.
Many homes are still available in Denver County for less than $300,000.00, but prices have been escalating each year and are expected to continue to rise.
Related: Helpful Tips For The First Time Colorado Home Buyer
Homes for Sale in Denver County
Denver Public Schools
Denver Public Schools (DPS) offers 207 schools. These include not only traditional schools, but also pathways, charter, and magnet schools.
This school system has been cited as the fastest growing school district in the United States.
The school system is very well received with teachers normally having only about fifteen students in their classrooms.
This enables the teacher-student relationship to be greatly improved over many other areas.
Denver County Parks and Attractions
Denver County is a hotbed of exciting things to do. Each day brings a new adventure into the lives of visitors who come to Denver from all parts of the world.
In downtown Denver, the Union Station remains a historic attraction for many.
Once a hub for rail travel, today this historic building has been transformed into a welcoming place for dining, shopping, and many other activities.
Train service connects downtown Denver to the Denver International Airport. The Union Station Farmers Market shows up on Saturdays with fresh produce that has locals lining up to fill their shopping bags.
Denver Museum of Nature & Science features exhibitions that are constantly in a state of change. Recently, the Leonardo da Vinci exhibit offered a great deal of insight into the mind of a genius.
Denver boasts a number of museums from different and changing art exhibits to the Natural history Museum where visitors can get as close to dinosaurs as they like. Kids will have a blast seeing and learning about the dinosaurs that were in Denver long before Jurrasic Park.
The Denver Zoo is another must-see park. This park not only has many outdoor animal exhibits, but curators have devised plans for up close and personal interaction with many wild animals from all parts of the world.
A number of other exciting museums and amusement parks around Denver offer many kid-friendly environments with plenty of excitement as kids twist and turn on the roller coasters and water slides.
Related: Buying a Home in Colorado
Denver County Weather
The climate in Denver is mild during the summers with an average less than 75 degrees. In July, usually the hottest month of each year, the temperature may run as high as the low 90's. In winter, the temperature often drops to temperatures averaging around 27 degrees at night.
Winter snow brings many to the Denver County Area. Denver is often considered the gateway to some of the finest skiing in the country for the easy driving distances from downtown Denver to one of the many nearby ski resorts. Many of these offer packages that can be quite attractive. Many are kid-friendly as well with easy slopes for beginners.
Denver County, Colorado – a healthful, beautiful city in the heart of the United States.
Have Questions? Contact Us!
Give Colorado Heart and Soul Homes, LLC a call today at 303-345-3486 to learn more about local areas, discuss selling a house, or tour available homes for sale.